No, NTA did not release NEET 2021 exam date. The viral circular is fake.
A circular has been forwarded all over internet since July 5 announcing the exam date for NEET 2021, released by National Testing Agency. The below attached circular is the one.
This circular contains all the details right from filling the application date, paying the candidate fee to date for appearing for the exam.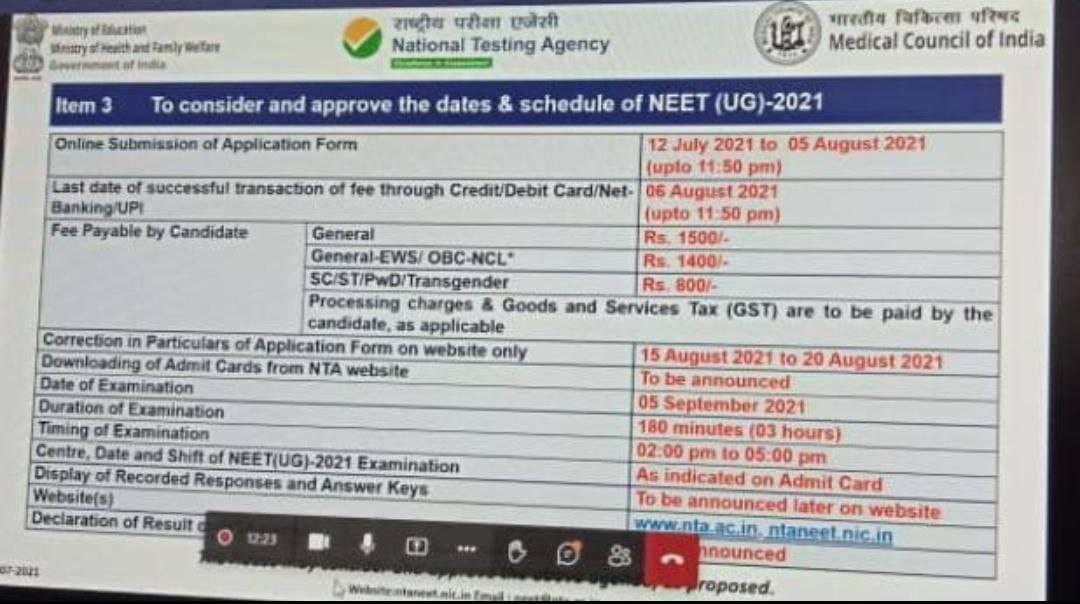 Twitter
NEET (UG) will be held on September 5, 2021 pic.twitter.com/Lbou5dJek8

— BAKKĀ SRĪNIVĀSA CHĀRY (@bschary1) July 6, 2021
The reply to this particular tweet claims that NEET will be held on September 5 2021.
September 5 neet 2021

— Farin (@Farin88540620) July 6, 2021
The same claim has been made below this tweet as well.
I think #NEET2021 will held on 5 September

— Bishakh Anand (@BishakhAnand) July 6, 2021
This tweet by NDTV forwarding the same circular was deleted later.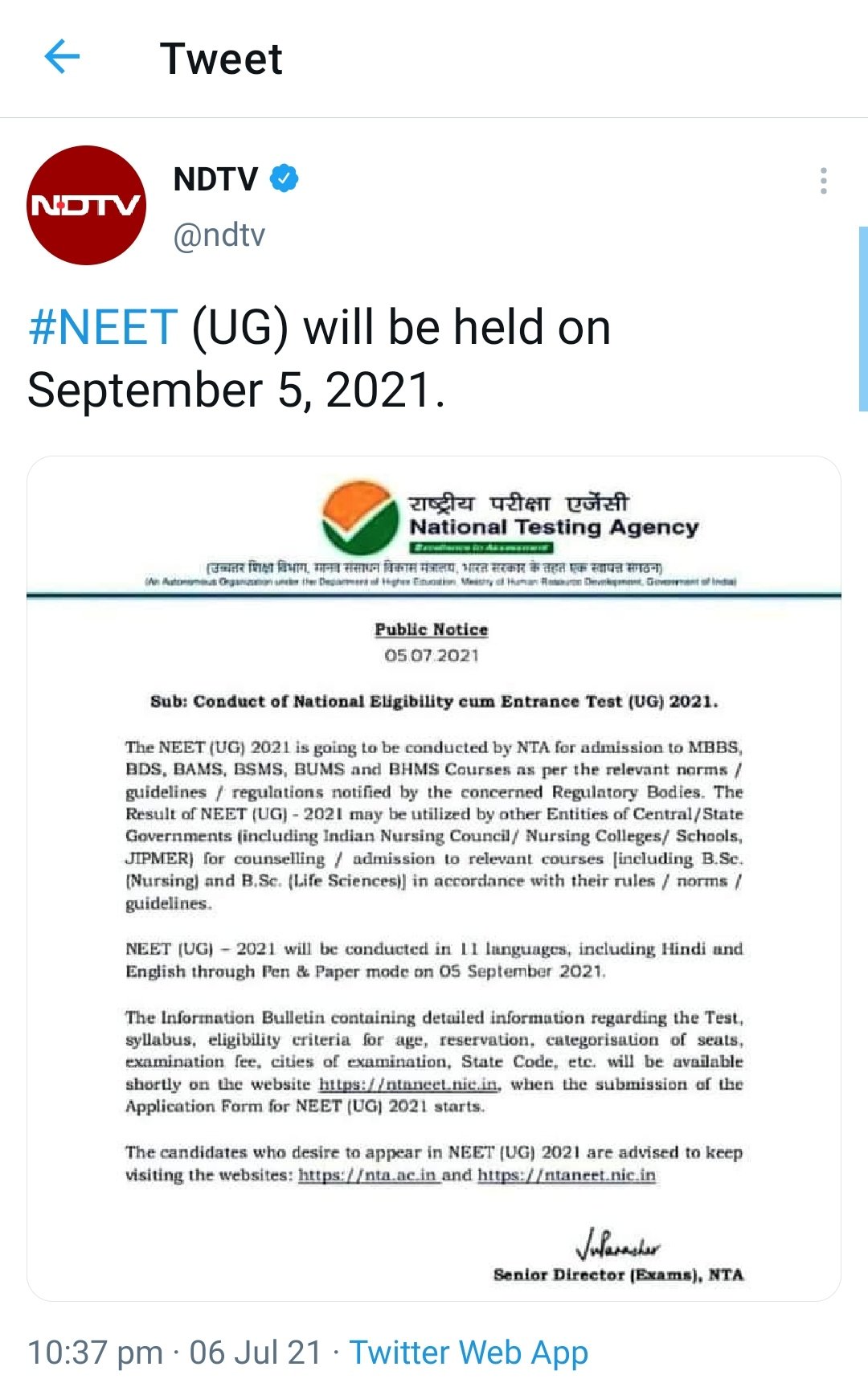 Facebook
Truth
The circular is fake because NTA themselves clarified this fake news and warned students to not fall prey to such rumors. They released a separate circular addressing this news on July 7 2021.
Along with this several other fact checking websites and recognized news outlets also denied any such claim and asked everyone to refrain from forwarding such news.
Attached below is an image of original and fake circular put together by FACTO – fact checking agency to help people understand the difference. IT is very clear that the person who made this fake circular did a very shabby job.
NTA posted the below warning on their official website – nta.ac.in
Many other fact checking sites and individuals have notified people that the news is fake and not to believe it.
Twitter
A #FAKE public notice claiming that #NEET-UG will be conducted on 5 September 2021 is circulating on social media#PIBFactCheck: No such public notice, declaring the conduct of NEET-UG on 5 September 2021, has been issued by the National Testing Agency

🔗https://t.co/Zko4ochbWB pic.twitter.com/80OlmKut6k

— PIB Fact Check (@PIBFactCheck) July 9, 2021
Fake NTA Notice claims NEET 2021 to be Conducted on September 5, NTA issues notice to Clarify https://t.co/bXLK4rGqlx

— MAJ DR B P SINGH,SG Medallist*(SIACHEN GLACIER*) (@MAJDRBPSINGH2) July 9, 2021
#FakeNews: #NTA is not conducting the #NEET2021 exams on September 5.https://t.co/Tlb2G57ZIC

— Oneindia News (@Oneindia) July 8, 2021
Attached below are some more news outlets clarifying the rumor
NTA dismisses 'fake' notice announcing NEET 2021 dates on social media – Education Today News (indiatoday.in)
NEET-UG Exam Fact Check: NTA clarifies about exam dates, calls it fake (republicworld.com)
NTA also went on to post about the fake news on their official Instagram handle.